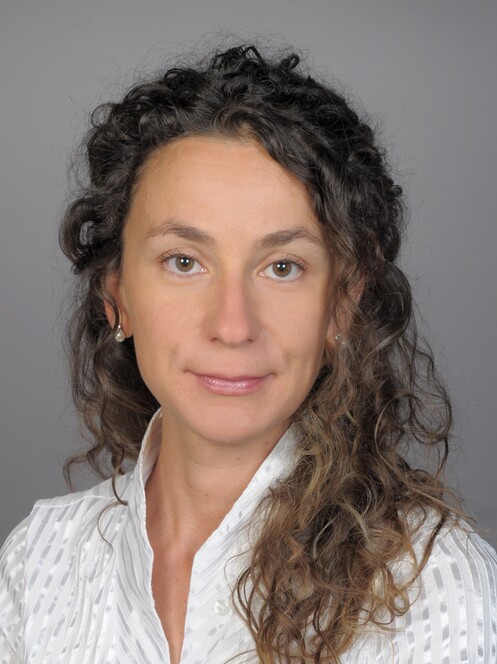 Anna is a disaster and risk researcher with social science background. With 15 years of experience on social vulnerability, adaptation and resilience, her work focuses on responses to climate and environmental change, with an emphasis on improving decision making processes and governance.
After receiving her PhD on social vulnerability and resilience to extreme weather events at the University of Udine, Italy she conducted research for institutions in Germany, Austria, United Kingdom and Switzerland.  
In her work she investigates the social, cultural, political and institutional factors that influence risk related attitudes, behaviors, and governance processes. She has carried out research on how people live with risk, what risk reduction policies/measures they support or oppose and why, and what actions they are willing to take to reduce risk. Her research also supports climate risk reduction strategies, policy and decision-making through processes that integrate technical options and stakeholder perspectives, for example to co-design risk management plans or people centered warning systems.

Dr. Scolobig joined the C-CIA team in July 2020, as Senior Research Associate. Together with colleagues at C-CIA, she is working on disaster risk and water management in the Indian Himalayan Region, climate change adaptation solutions in mountains and on integrated COVID-19 risk assessment.
Gasparatos A., Scolobig A. (2012), "Choosing the most appropriate sustainability assessment tool", Ecological Economics, 80:1-7. http://www.sciencedirect.com/science/article/pii/S0921800912002182?via=ihub
Kuhlicke C., Steinführer A., Begg C., Bianchizza C., Bründl M., Buchecker M., De Marchi B., Di Masso Tarditti M., Höppner C., Komac B., Lemkow L., Luther J., McCarthy S., Pellizzoni L., Renn O., Scolobig A., Supramaniam M., Tapsell S., Wachinger G., Walker G., Whittle R., Zorn M. (2011), "Perspectives on social capacity building for natural hazards: outlining an emerging field of research and practice in Europe", Environmental Science and Policy, 14 (7): 804-814. http://www.sciencedirect.com/science/article/pii/S1462901111000670