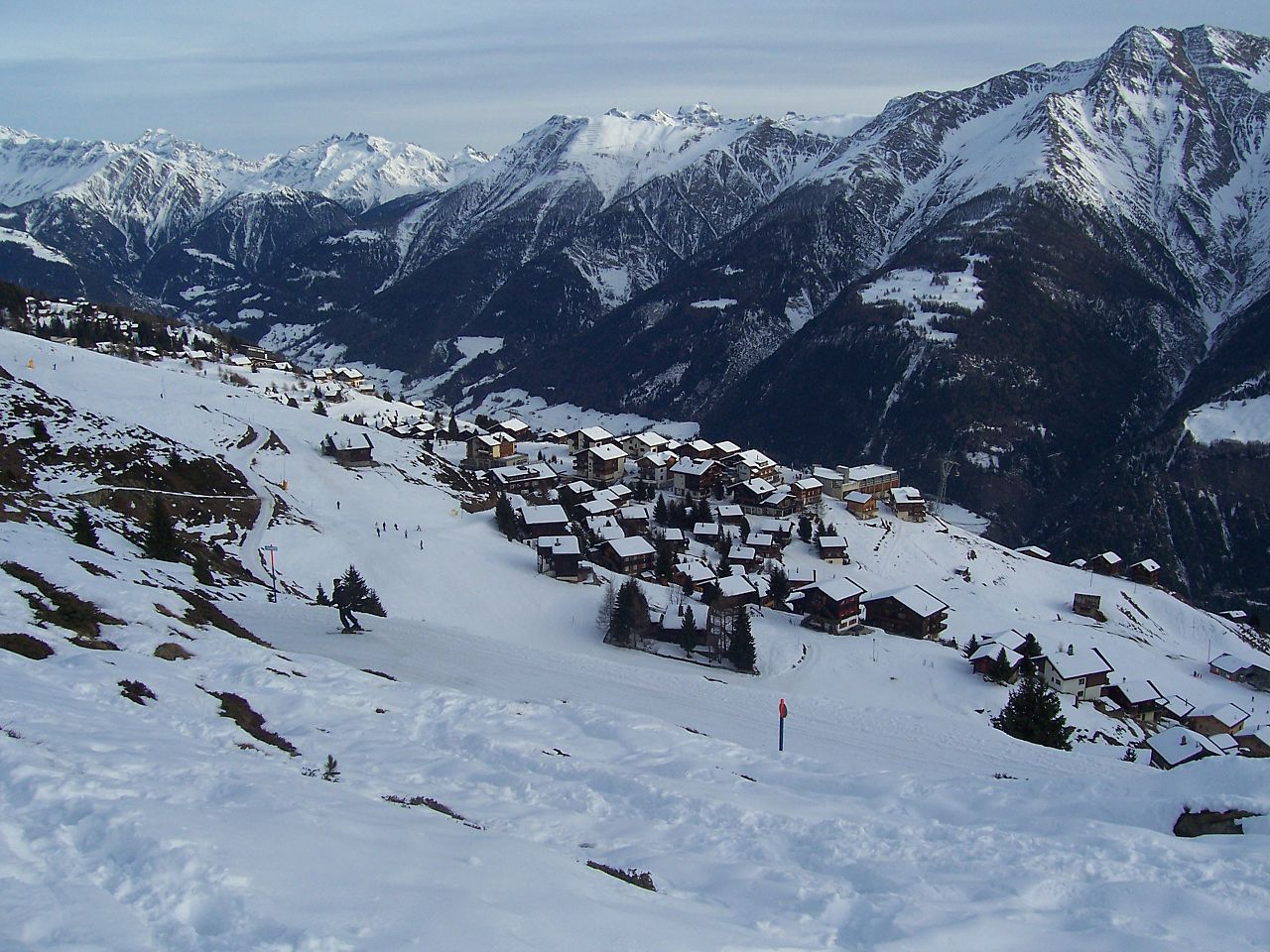 The venue: Riederalp, Canton of Valais, Switzerland
Riederalp is a small summer and winter village in the region of the largest glacier of the European Alps, the Aletsch Glacier; the region is on the UNESCO World Heritage List. It lies on a south-facing slope with spectacular views to the high summits of the Alps on the other side of the Rhone Valley. It is one of about 14 Swiss resorts that are free of all road traffic. The village is located at close to 2,000 m altitude above sea level, and end March is usually a good time of the year for skiing (despite global warming!).
Traveling to Riederalp upon arrival in Switzerland
The resort is at equal distance (roughly three hours by train) from Geneva, Zurich and Milan (Malpensa) Airports. You can book your travel online within Switzerland using the Swiss Federal Railroads website, from your point of arrival in Switzerland (e.g., Geneva or Zurich Airports) to your destination, which is the arrival station of the Riederalp cable-car ("Riederalp Mitte"). The website is easy to use, so once you have typed in your departure station (e.g., Geneva Airport) and arrival station ("Riederalp Mitte"), you can select your ticket options. Please note that return tickets are only available for same-day travel in Switzerland! If you are using a travel agency to plan your trip, it is likely that the entire travel from your home to Riederalp may be booked simultaneously (this depends on the travel agency…).
Conference Hotel and Booking Instructions
The meeting will take place at the Art Furrer Resort Hotel, where a block of rooms has been set aside for the meeting. All meals, coffee breaks, plenary sessions and possible breakout meetings will take place in the hotel. Based on the 4 nights/4 days of the meeting, prices at the hotel range from CHF 850.- (shared double room) to CHF 990.- (single rooms), which include the room, half-board (breakfast and evening meal), taxes, and all coffee breaks. Furthermore, a registration fee of CHF 100.- will be charged for the full event, payable (cash only) upon arrival at the venue.